If you already have a subscription to the digital version of the IJP, but would like to add the Print Edition, follow the steps below.
---
First, go to the Psychoanalysts Database System (PaDS) website.
Enter your PaDS username and password (received when you subscribed and registered to the IJP).
If you have forgotten your PaDS username or password follow the instructions listed here.
Next, click on the "Login" button.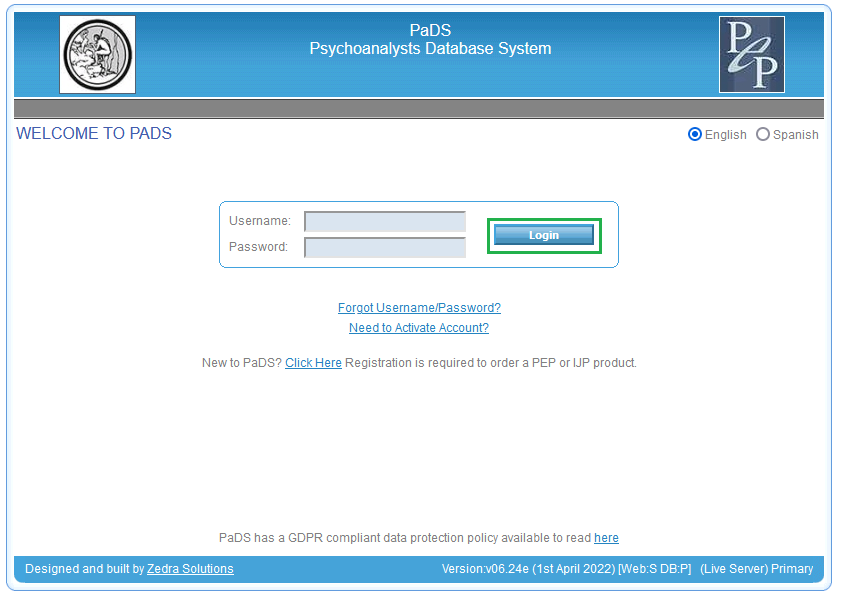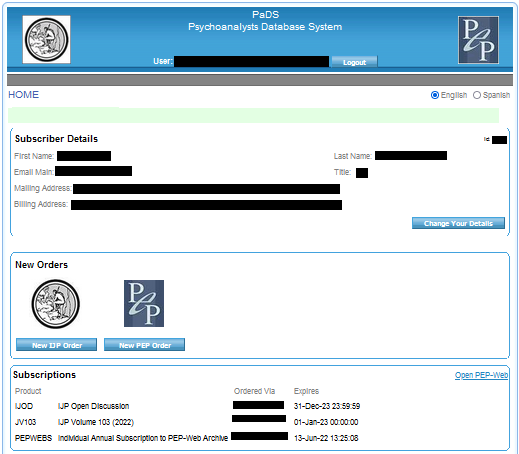 Depending on your order history you will see a combination of the following information:
Subscriber details: Displays your Name, Title, Email Address, Mailing Address, and Billing Address.
New Orders: To select new IJP and PEP products.
Subscriptions: Your current subscriptions and their expiry dates.
We will be using the New Orders field to add a subscription of the IJP Print Edition.

Click on the button "New IJP Order".
Next, you will be taken to the Remote Product Order Form page: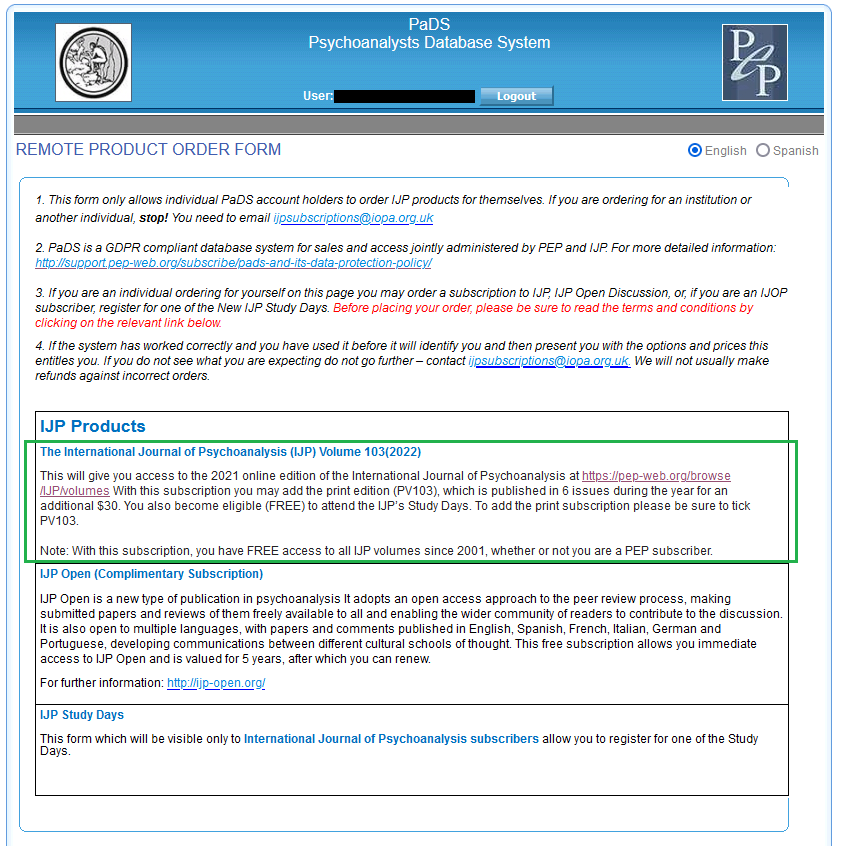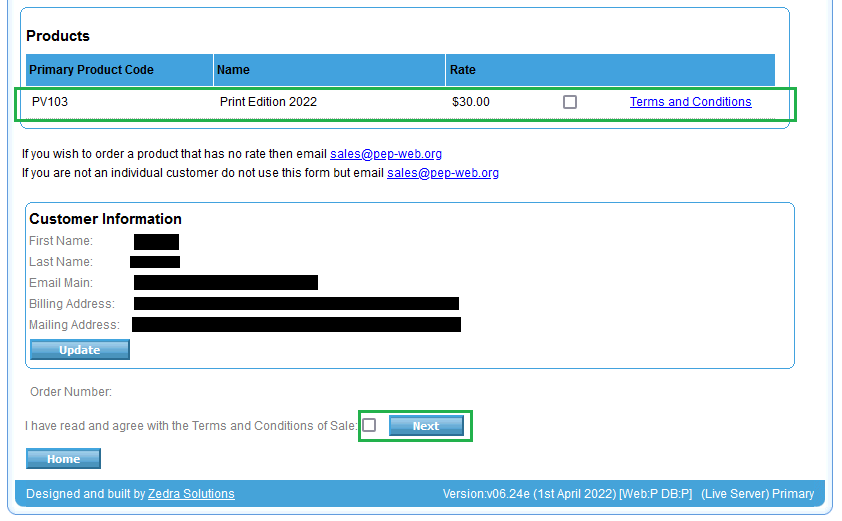 Select the Print Edition you wish to subscribe to – in this example, product PV103 – Print Edition 2022 – by clicking the relevant check box.
Next, scroll down and check that your Customer Information is correct – particularly your Mailing Address for receipt of the Print Edition. To update your details, click on the "Update" button.

Next, confirm you have read and agreed the Terms and Conditions of Sale by clicking the relevant check box.
Then click on the "Next" button.
You will be taken to the Order Confirmation page: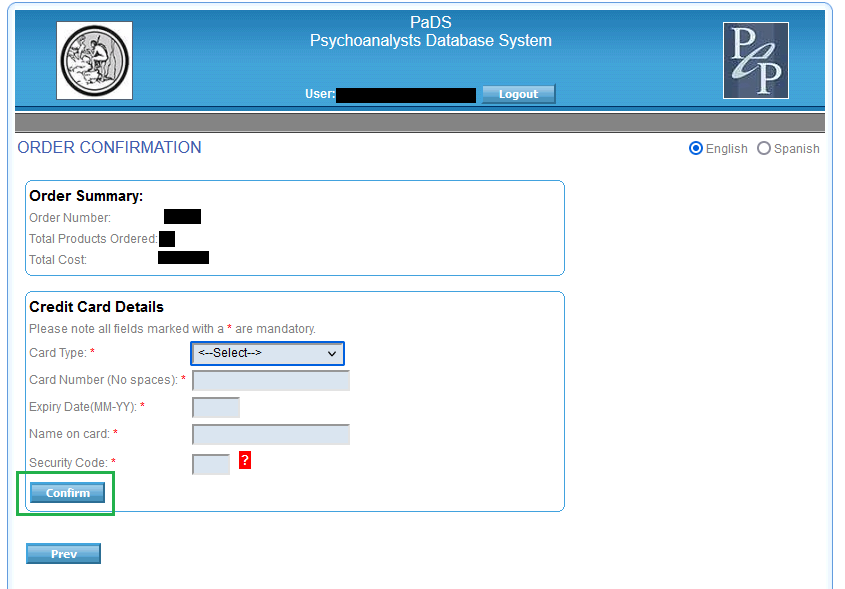 Review your order summary. If you should need to make any changes, click on the "Prev" button to return to the previous page.

If your order is correct, enter your credit card details and click on the "Confirm" button.
You will see the following page with the message – "A confirmation email has been sent to your registered email address":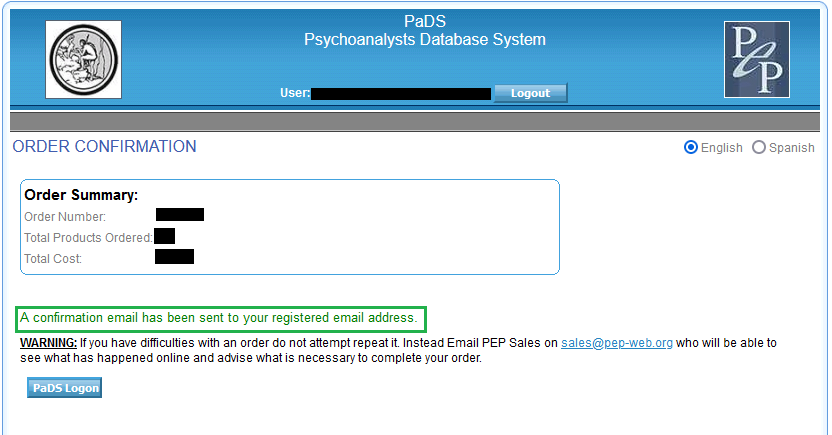 ---
Further information for IJP subscribers is available here: