The PEP Consolidated Psychoanalytic Glossary is a compilation of terms, definitions, and discussion from major published psychoanalytic glossaries. With the glossary, PEP has integrated several of the key psychoanalytic glossaries into a new document.
In this initial implementation, the glossaries included are as follows:

The Language of Psychoanalysis (Laplanche and Pontalis)
Edinburgh International Encyclopaedia of Psychoanalysis (Skelton)
Glossary of Psychoanalytic Terms and Concepts (Moore and Fine)
Dictionary of Kleinian Thought (Hinshelwood)
Psychoanalytic Terms and Concepts (Auchincloss and Samberg)
EPF Glossary of Psychoanalysis in Europe (Junkers)
View the PEP Consolidated Glossary.
The Glossary can also be browsed directly by typing its ID code: ZBK.069.0000A into the main search field (i.e., the field labeled "What are you looking for?") at the top of the left-hand side panel under the heading "Search for Documents".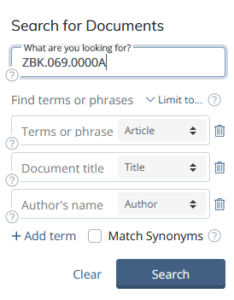 Users may wish to save the Consolidated Glossary to their "Favourites" or "Read later" Info cards, by selecting the 'Heart' or 'Bookmark' icons, for quick access to the complete content.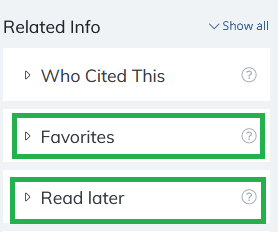 When viewing articles in PEP, terms from the glossary which are used in the document are listed in the 'Glossary terms' Info card stored in the right-hand side panel. A simple click on the term brings up a pop-up window with the definitions and discussion from each of the glossaries together. You can then close this box to return to the article. Read our PEP Tip for how to access the glossary when viewing an article.